Content Writing
Content writing service is all about creating informative and compelling content for your target audience. It's an integral part of any marketing or communications strategy and can be used to promote your products, services, or brand.
Content writing isn't just about getting your message across – it's also about engaging your reader and making them want to come back for more. That's why it's essential to choose your words carefully and think about the tone and style that will resonate with your audience. 
Web designers must have an eye for detail and a passion for creativity. They must also work effectively with clients and understand their needs. In addition, web designers must be proficient in coding languages and understand web standards.
Blog Writing Service
Looking for a professional blog writing service? We can help you create informative and engaging content that resonates with your target audience. Our team of experienced writers can help you plan, write, and edit your blog posts, and we can also guide promoting your content. Contact us at Antigua web Solutions to learn more about our services. Blog writing services: Let's Get Writing!
If you're looking in the market for someone to help you with your blog writing, look no further! Our team of experienced writers can assist you with everything from planning and writing your posts to editing and promoting your content. We'll work directly with you to ensure that your blog successfully reaches the right people. Contact us today to get started. Blog Writing Services: Quality Content for Your Blog
Are you looking for high-quality, well-written content for your blog? Our team of professional writers can help. We offer a perfect range of services, from writing and editing your posts to promoting your content and helping you plan your blog strategy. Contact us today at Antigua web Solutions to learn more about what we can do for you. Blog Writing Services: Get the Word Out There!
If you're looking for a way to get your message out there, blogging is a great option. But it can be tough to keep up with the demand of creating new content on a regular basis. That's where our team comes in. We offer professional blog writing services that can take care of all the stuff for you A to z.
By using SMS, schools are able to:
Reduce paperwork by creating an accessible database that allows teachers to communicate with each other more effectively. Teachers can share lesson plans, homework assignments, student records and test scores in real-time instead of having to store them on hard copies or emails which often get lost in transit.
Increase transparency because all information about students is stored in one place so it's easier for parents/guardians who want access at any given time (e.g., when they need proof that their child has been promoted from grade 1). The SMS also makes it easier for schools' administration staffs since everything is centralized; they no longer have to look through boxes just to figure out where something might be located!
What are email Newsletters?
NEWSLETTERS is an email campaign that allows you to send timely, relevant information to your subscribers regularly. They help keep your brand top-of-mind, build relationships with customers, and drive sales and loyalty.
With NEWSLETTERs, you can stay in touch with customers between purchases, share valuable information, and cultivate a relationship that leads to repeat business.
Ready to start using NEWSLETTERs to captivate your customers?
Here are a few tips:
– Keep it concise. NEWSLETTERs should be short and sweet – customers are more likely to engage with NEWSLETTERs that get to the point quickly.
– Make it visually appealing. Include images, SEO infographics, and videos to break up the text and add interest.
– Use strong calls to action. Tell your subscribers what you want them to do, whether visiting your website, buying a product, or signing up for a free trial.
– Test, test, test. Try different subject lines, content formats, and call to action to see what gets the best results. Then adjust accordingly.
You can start using NEWSLETTERs to captivate your customers and drive sales and loyalty by following these tips. So what are you waiting for? 
SEO Infographics
SEO Infographics are a fantastic way to improve your SEO knowledge and understanding. By providing a graphical representation of information and data, they can help you understand complex concepts better and make more informed decisions regarding your SEO strategy.
Not sure where to start? Check out our list of the top 10 SEO infographics below! 
1. The Anatomy of an Infographic
This infographic from SEOmoz provides an excellent overview of what makes an infographic effective from both an SEO and design perspective. It covers everything from choosing the right topic and target audience to creating compelling visuals and promoting your infographic once it's live. 
2. How Much Does SEO Cost?
This helpful infographic from SEO Expert Brad Shorr breaks down the SEO pricing model and explains what factors can affect the cost of SEO services. 
3. SEO Do's and Don'ts
This infographic from SEOBook is a must-read if you're new to SEO. It covers what you should (and shouldn't) be doing to optimize your website for search engines. 
4. How Social Media Impacts SEO
Social media and SEO are two of the most talked-about topics in digital marketing, so there's no surprise that there's an infographic! This one from the Search Engine Journal looks at how social signals can positively and negatively impact SEO. 
5. The Evolution of SEO
This infographic from Antigua web Solutions gives a brief SEO history, tracing its evolution from the early days of SEO keyword stuffing and link buying to today's more sophisticated algorithm-based SEO. 
6. The SEO Checklist
This infographic from SEOmoz is a handy checklist of all the tasks you need to complete to carry out a successful SEO campaign. If you're unsure in content writing where to start with your SEO efforts, this is a great place to begin. 
7. The Science of SEO
For those who want to get a little more technical, this infographic from Backlinko covers the science behind SEO, including how search engine algorithms work and what factors they consider when ranking websites. 
8. What is SEO?
If you still don't quite understand what SEO is all about, this infographic from SEOptimer provides a simple and concise explanation of the basics. 
9. How to Optimise Your Content for SEO
Creating great content is nowadays essential for any successful SEO strategy, but optimizing content for search engines can be a challenge. This infographic from Search Engine Watch offers some valuable tips on making sure your content is as search engine friendly as possible. 
10. Advanced SEO Techniques
Once you've mastered SEO basics, it's time to start using more advanced techniques to take your campaigns to the next level. This infographic from SEOgadget covers some of the most effective advanced SEO tactics, including link baiting, authority link building, and using social media to boost your SEO.
Press Release Writing
1. Introduction
A press release or PR is a formal written statement issued to the media on behalf of an organization or individual. Press releases are typically used to announce new products or services, company milestones, awards, or other newsworthy items.
 2. What is a Press Release?
A press release(PR) is an official statement issued to the media on behalf of an organization or individual. Press releases are typically used to announce new products or services, company milestones, awards, or other newsworthy items.
 3. Press Release Writing Tips
4. Conclusion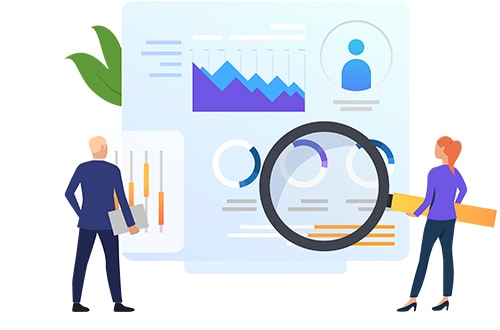 Press Release Writing Tips
When writing a (PR) press release, it is vital to keep the following tips in mind:
– Keep it newsworthy:
A press release should be newsworthy, meaning it should be of interest to the media and the public. Conversely, the media will likely ignore press releases that are not newsworthy.
– Write for your audience:
Press releases should be written in an easy-to-understand style. Remember that your audience is not just the media but also the general public.
– Get to the point:
Press releases should be concise and to the point. The most important information should be included in the first paragraph, including additional details in subsequent sections.
– Use quotes sparingly:
Quotes can add depth and context to a press release but should be used sparingly. Too many quotes can make a press release challenging to read.
– Include contact information:
Press releases should include contact information for the person or organization issuing the release. This will allow journalists to follow up with additional questions.
Conclusion
Press releases are essential for getting news about your organization or individual out to the public. When writing a (PR) press release, it is necessary to remember that the release should be newsworthy, well-written, and concise. Additionally, press releases should include contact information so that journalists can follow up with any additional questions.